Welcome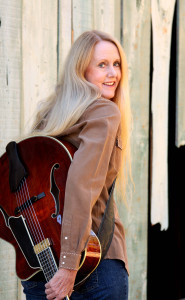 Patrice Webb is a singer songwriter who's life takes her from the back-roads of the Sierra Nevada to the hills of Northern Idaho where she lives with her husband and a family of 4 legged critters.  Patrice's songs tell of the lives of those who's stories make up the vibrant tapestry known as "Americana". These are songs that are sung in a voice full of poignancy and humor and are described as "snapshots in time told on a bed of folk, country, swing, and the blues."
"Honky Tonkin' Bar" awarded 3rd place in the Indie International Song Contest!!!  This little slice of Western Swing  is an original song that gives tribute to the Country Artists of the past and can be found on the new CD "Turning of the Page" available at CD Baby, iTunes and Amazon.
June 21, 2015 – Patrice Webb's song about domestic violence "No Where Else To Go"  Receives an honorable mention in the Woody Guthrie Song contest!                                                                                               
"Turning of the Page" is a collection of 13 original songs in styles that range from acoustic folk, to Western Swing, to Blues, Country and Rock.  It was produced by 2014 Western Swing inductee Conrad Nelson.