Welcome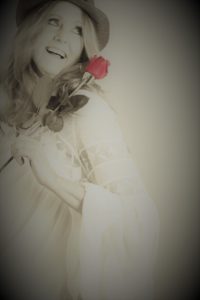 NEW CD IS ALMOST FINISHED! 11 original songs that will pay tribute 20s, 30s, and 40s swing and acoustic blues! Look for it in January 2019!
Patrice Webb is a singer songwriter who's life takes her from the back-roads of the Sierra Nevada to the hills of Northern Idaho where she lives with her husband and a family of 4 legged critters.  Patrice's songs tell of the lives of those who's stories make up the vibrant tapestry known as "Americana". These are songs that are sung in a voice full of poignancy and humor and are described as "snapshots in time told on a bed of folk, country, swing, and the blues.
June 1, 2018 – Patrice's song "Idaho" has been named a finalist in the Jane Titland Memorial Songwriting contest.  This next Labor Day Patrice will join 10 other finalists who will compete for awards at the Tumbleweed Music Festival in Richland Washington.   Although we wish her luck we think that all 10 of the songwriters chosen for this honor are winners already!
August 31, 2017 – Happy to report that Patrice's song "Photographs" has just been awarded 1st place in the Walnut Valley NewSong Contest!   This song was  inspired by Patrice's husband who was a firefighter EMT and responded to an emergency call that involved an elderly woman who lost her husband of 60 years.  The song was inspired by the story Patrice's husband told her over dinner about the many photographs seen in the house.  The song can be found on the CD "Photographs" which is available on CD Baby, Amazon, and iTunes.  
June 21, 2015 – Patrice Webb's song about domestic violence "No Where Else To Go"  Receives an honorable mention in the Woody Guthrie Song Contest!  The song can be found on Patrice's CD "Turning of the Page" available on CD Baby, Amazon, and iTunes.       
"A class act. The real deal" – Seldovia Summer Solstice Music Festival

"A song lamenting the loss of a life long love. It is well crafted with strong lyrics that describe a life together"  NewSong Contest judges comment on the song "Photographs" winner of the 2017 NewSong Contest