Welcome
"Mercury Rising Blues" from the CD Turning of the Page is awarded 3rd place in the New England Songwriting Contest!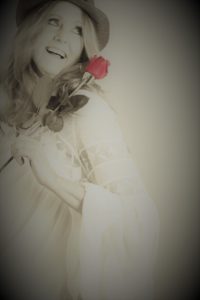 THE NEW RECORDING IS HERE!
"IN MY SENTIMENTAL DREAMING" 11 original songs that pay tribute to the swing and acoustic blues of the 20s, 30s, and 40s.   The CD is available on CD Baby, Amazon, iTunes, Bandcamp and other music outlets.  You can also e mail us at Patrice "at" patricewebb.com for information on how to order directly from the artist.
"Sentimental Dreaming" is receives recognition from the 2018 West Coast Songwriters Contest in the Jazz category!
June 1, 2018 – Patrice's song "Idaho" has been named a finalist in the Jane Titland Memorial Songwriting contest.  This next Labor Day Patrice will join 10 other finalists who will compete for awards at the Tumbleweed Music Festival in Richland Washington.   Although we wish her luck we think that all 10 of the songwriters chosen for this honor are winners already!
August 31, 2017 – Happy to report that Patrice's song "Photographs" has just been awarded 1st place in the Walnut Valley NewSong Contest!   This song was  inspired by Patrice's husband who was a firefighter EMT and responded to an emergency call that involved an elderly woman who lost her husband of 60 years.  The song was inspired by the story Patrice's husband told her over dinner about the many photographs seen in the house.  The song can be found on the CD "Photographs" which is available on CD Baby, Amazon, and iTunes.  
"A class act. The real deal" – Seldovia Summer Solstice Music Festival

"A song lamenting the loss of a life long love. It is well crafted with strong lyrics that describe a life together"  NewSong Contest judges comment on the song "Photographs" winner of the 2017 NewSong Contest