Patrice is available to teach the following workshops: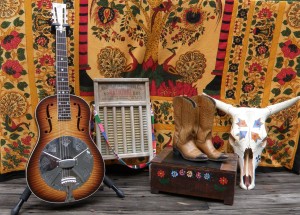 Beginning Western swing Guitar – Learn three movable chord forms that make up the backbone of Western swing. In this introductory class students will learn to play a song using three movable chords that will SWING! Students will also learn right hand strum techniques common to Western Swing.
Western swing – Takin' it to the next level -In this workshop students learn passing chords used in swing that are iconic and can be used to play many styles of swing guitar.
Swingin' in the Speakeasy! – Students will take a trip back to the early 20th century and will learn some of the iconic tunes from the 1920s and 30s that are still played in jams today.
Introduction to Finger Style Blues – Students will learn picking patterns, playing melodies as well as using the thumb to develop a solid bass while learning tunes from the early years of acoustic blues.
Easy Folk Songs for the Beginning Guitar Player – In this workshop students will learn several folk songs that are popular in jams. Songs will be everything from the traditional to more contemporary songs that can be played with three chords – or more if students are able! Many people are afraid to jam because they don't think that they have anything to offer – having songs to play means students can JAM and not be afraid!
Prices for a 2 hour workshop are $25.00 per student for a two hour workshop with a 5 student minimum. Private lessons are available at an additional cost TBD. Generally workshops are limited to 10 students so that everyone has an opportunity to learn. Discounts are given for house concert appearances – Contact us to learn more!
Patrice also teaches at music festivals through out the US – many of these are FREE as they are a part of the festival so check the show calendar to see if there is a festival near you!