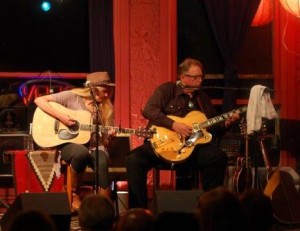 Would you like to host a house concert?  House concerts can be a really great way to experience music.  They are intimate, full of friends and are more like gatherings than just a concert.    Of course most house concerts involve food – often as potlucks by those who attend, and so this only adds to the fun.
Another thing is that they can be simple or more elaborate – Depending on the size of the area that you have they can often be done just acoustically with no sound system necessary or….Do you have a big backyard, barn, or a big room?  No problem as I can provide a nice PA that will make your house concert experience even bigger!
House concerts are not businesses and to cannot operate on ticket sales but usually there is an asked for donation at the door.  Proceeds donated at the door go to the artist performing and for a lot of us traveling troubadours this is how we pay our expenses.  I generally ask for a $10.00 donation per person as I find that this is enough to keep me going and is also a reasonable enough amount that most people can afford to come without breaking their budget.
Right now I am most available to play at house concerts in Idaho, Montana, Washington, Oregon, and California. I am also able to travel to parts of Canada.   Other locations can be considered on a case by case basis so don't hesitate to contact me if interested!
Being as how House Concerts are usually smaller more intimate affairs I usually perform solo or at times as a duo depending on the availability of the folks that I play with. For a sample of what you might expect in a House Concert setting please visit the video tab for a few solo and duo performances from past engagements.
If you think you might like to host a house concert at your hacienda contact me at patrice@patricewebb.com.